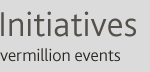 We are announcing the next Innovators in Sustainability summit in November 2023.
It will feature some of Australia's leading innovators—whether they be practitioners, researchers, NGOs or businesses.
It will also share the strongest ideas developed in the Innovators project and other forums and roundtables.
Then to repeat the constructive cycle, it will invite further cooperation to drill deeper, finding new paths to elevating all three dimensions of sustainable development.
Submissions
And please contact us if you feel you have useful research or content for any of our events.
Keep in touch
Please return to this page to learn about the growing roster of Australian events.
The next event
For the next phase of the Innovators in Sustainability project, the Sustainability Curriculum Consortium is hosting a series of interactive webinars in the second half of 2023.